Communications specialist
Mon - Fri
8:30 till 17:00 uur
Opening hours
Distributor focused on resellers
About AVATEL
AVATEL is a distributor focused on radio communication resellers with a wide range of leading brands. In addition to distribution, AVATEL also provides services such as renting out walkie-talkies, mobile radio telephones and infrastructure. We have a large rental fleet of ATEX and non-ATEX walkie-talkies that you can offer your customers at favorable rates, as an extra service.
Read more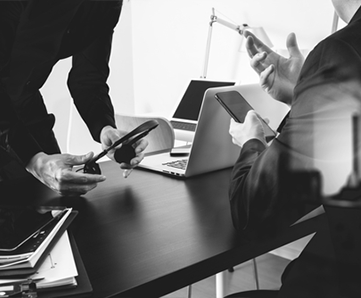 Products
High-end products for resellers of radio communication.
From a surveillance earpiece to heavy-duty headsets for use in noisy environments. AVATEL has a specially selected range of audio accessories that are suitable for your radio communication customer.
Bluetooth audio accessories for wireless radio communication solutions. AVATEL has a diverse range of high-end Bluetooth audio accessory solutions suitable for two way radios and smartphones.
Easily install a USB charger in your truck, bus, fire truck, ambulance, police car or boat and easily charge your phone or tablet.
Get the most out of the cable with our selection of coax cables and connectors specifically intended for communication resellers.
Change your customer's Motorola, Kenwood, Hytera or Icom mobile radio telephone into a base station with integrated power supply.
AVATEL supplies a wide range of high-quality antennas for customers with LTE, WiFi, IoT, GPS, TETRA, VHF or UHF communication equipment.
Always acquire the frequency you need with our duplex, band pass, band reject, low and high pass through our filters in the low-band and high-band version. Adjusted to your customer's frequency by our specialists.
Combine multiple transmitters on an antenna with our cavity, hybrid and TETRA combiner systems, designed by specialists with quality products.
Recharge a battery safely by means of another battery to independently supply power through our intelligent chargers with four-speed technology.
We supply high-end power supplies that you can use to securely connect your 12V, 24V or 48V devices, such as a mobile radio telephone, to the 230V or 115V energy network.
The high-end 12V-12V and 24V-24V voltage converters ensure a stable output voltage with or without galvanic separation and can be used in various applications.
Use a PowerTector to prevent your battery from being drained by connected equipment, ensuring that you always have enough power in your battery to start your vehicle.
Two way radio rentals
Rent two way radios out to your customers as an extra service.
Infrastructure rentals
Rent infrastructure out to your customers temporarily or for longer periods.
OUR PARTNERS
Quality products from the best manufacturers in the world.